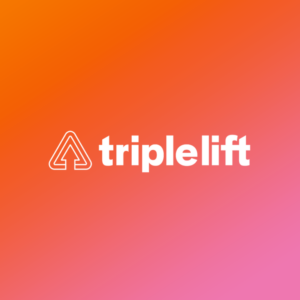 Today, we launched native video with our partner The Trade Desk. As investment in video continues to rise, we are excited to enable advertisers to easily add native video to their digital media plan through The Trade Desk's platform and are looking forward to growing this partnership through a combination of innovative native formats and finding the best way to make native in-feed ads beneficial for everyone.
Unlike traditional pre-roll ads, native video is an ideal medium to show longer videos, empowering brands with a tool for more amplified storytelling. Through the Trade Desk platform, the brand can execute native videos with a duration that can extend up to five minutes. The native video integration with TripleLift also provides a title, description, and location for the video alongside relevant messaging in a consumer's content feed.
"Highly targeted video ads in a native environment result in a better experience for the consumer, leading to higher brand recall and engagement," said Jeff Green Founder and CEO of The Trade Desk. "Our integration with TripleLift offers advertisers the ability to deploy native video programmatically, incorporating more integrated and captivating content into their overall media plan, through one dashboard."
The Trade Desk is expanding its native offerings at a time when advertisers plan to grow native programs as a vital part of their broader media strategy. Recent research found that 90% of US marketers and agencies have adopted or are beginning to adopt native advertising. Additionally, eMarketer projects U.S. video ad spend to reach $14.77 billion by 2019.
"Now more than ever consumers are showing they love engaging with digital video," said Ari Lewine, TripleLift Co-Founder and Chief Strategy Officer. "At TripleLift, we believe that ads can be as beautiful and engaging as the best content on the web, which is why we are thrilled to announce our native video partnership with The Trade Desk. Now the world's largest programmatic buyers can integrate their video content directly into the feeds of premium publishers with ease and scale."
The Trade Desk's platform extends across display, video, mobile, audio and TV to offer precision targeting across every channel. The unification of native video empowers holistic campaign planning and execution on one platform.
To learn more, please visit: www.thetradedesk.com/native and triplelift.com
Sourced from The Trade Desk
Subscribe to TripleLift Marketing Content by Email