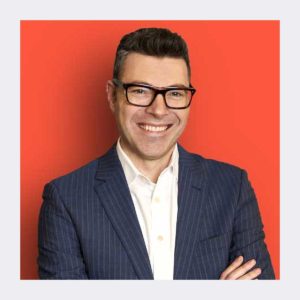 Industry veteran joins from OMD to increase product innovation in partnership with agency leaders
TripleLift, one of the fastest-growing ad tech companies in the world, announced the hiring of Ben Winkler as Senior Vice President, Agency Strategy. The role was created in response to four years of consecutive growth greater than 70%. TripleLift's trajectory is attributed to its omni-channel strategy, which drove a steady increase in new and industry-first advertiser products across desktop, mobile and television. In July, as ad spend continued to scale, the company passed $500m in lifetime publisher payouts. Increasingly, that spend is coming through new revenue channels and being spent on new ad products.
Winkler brings a powerful combination of expertise in brand strategy, media investment and industry leadership to the role. During his nine years at OMD, Winkler served in C-level roles driving senior relationships inside and outside the company. As Chief Transformation Officer, he created OMDs first-ever programmatic upfront. As Chief Investment Officer, he was responsible for $12B in annual media spend and reorganized the broadcast team into a platform-agnostic video investment group. During that tenure, he led or supported critical client engagements including Hasbro, Cigna, Pepsi, Apple, State Farm, Eli Lilly and CBS. Winkler will partner across TripleLift disciplines to develop the executive level strategy that will lead to deeper, stronger and more solutions oriented relationships with holding companies.
As TripleLift continues its expansion into display, video and OTT products, the company identified a need to work more closely with agency leaders to innovate within and beyond the current product set. "Ben is a creative problem solver and storyteller who builds and shapes advertising programs with a client-first mindset," said TripleLift CRO Jax Quantrell. "As we take our business to the next level, it's valuable for us to add those skills along with his strong track record of digital transformation."
After more than 20 years in agencies, Winkler sought new challenges to keep him connected to that part of the industry. "I have a deep understanding of agency and holding company motivations, business drivers and challenges — many of which can be solved with creative technology. TripleLift has built killer products that are foundationally about transparency and clarity. They don't just perform, they help close the perceived trust gap in programmatic media. And because programmatic is unquestionably the future, this company and this role are ripe with opportunity."
TripleLift co-founder and CEO Eric Berry said the timing was right to make the hire. "We have weathered the storm of the current pandemic and are in a strong market position. The competitive and fast-moving nature of our business means that we must continue to invest in the future. Bringing on a head of agency strategy will enable us to accelerate our roadmap. Ben is an excellent fit for both our culture and ambition."
Winkler starts at TripleLift on September 14th and will report to Quantrell.