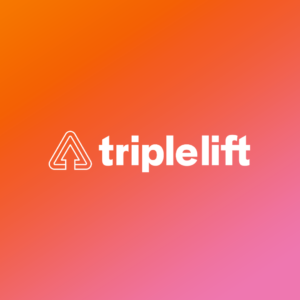 The following post was originally an email sent to TripleLift employees by Dave Clark, CEO, on February 9, 2023.

Today we're announcing a very difficult change for TripleLift. We are planning to reduce the size of our organization to roughly the levels we were at a year ago (post 1plusX acquisition). This means saying goodbye to many talented and dedicated TripleLifters in the process. We have already contacted impacted employees in the US and Canada. Our plans in relation to other countries are not yet finalized and we will be following local law requirements in relation to any other processes that may be started.
To those that have been impacted, please know this – we are all grateful for the contributions you have made to TripleLift. You chose to join us and to advance your career here and it's the responsibility of the leadership team to make decisions along the way that prevents this situation. We will always consider you part of the TripleLift "alumni network" and you will have our support moving forward. More details on that are further down in this note.
Why has this decision been made
TripleLift has experienced extraordinary growth, particularly during the pandemic. In 2020, the advertising market roared back from an initial shock and sustained historic growth rates for almost two years driven by a surge in both consumer demand and the consumption of the digital media products TripleLift supports. TripleLift was ready to catch this wave with differentiated offerings and a talented revenue organization. This optimism led to decisions to expand our product line, grow the capacity of virtually all our teams, and accelerate international expansion.
But then, starting about a year ago, our whole world shifted. A surge in inflation and recession fears suppressed consumer demand and advertisers began pulling back to levels more in line with historic averages. Like many others in our industry, TripleLift continued to invest in spite of this slow down. TripleLift is a healthy growth business and we will continue to invest even in softer markets, but we did not react quickly enough to the changing landscape and build appropriately for this leaner phase. I think it's important to call this out, not to point fingers, but to learn from it.
Building for leaner times means reducing our costs to a manageable level while at the same time being very thoughtful and selective about the areas of the business that we want to invest in to grow. It means that when we decide to invest, we do it to win, responsibly but also not so conservatively that we risk being outmatched by competitors. So, fewer but bolder. It was with this in mind that we have been considering the best path forward for the company, all of which we will detail in forthcoming communication.
How we will support those that are leaving us
We will strive to do our best to treat everyone that is leaving with the respect they deserve and support them in their transition as much as we can. Some of those details include:
Severance pay. We will be offering all US and Canadian employees two weeks of severance for each year served, with a minimum of four weeks regardless of tenure. Severance and benefits for employees who may be impacted outside the US and Canada, if such decisions are taken, will align with the employment laws in each country.
Bonus. All US departing bonus-eligible employees will receive their 2022 annual bonus. Amounts in respect of 2022 annual bonuses will align with the employment laws of each country outside of the US.
Healthcare. For US employees, we will fund COBRA for every employee for 3 months. Outside of the US, we will comply with local laws.
Career Support. Departing employees will have access to three months of outplacement services and an optional opt-in talent directory that will be shared with other Vista portfolio companies and talent networks.
Laptops. We are gifting all impacted employees their laptop in order to help them remain connected to their networks and aid in finding new employment.
We have communicated these details to impacted employees in the US and Canada, and our People team is available to answer questions and offer ongoing support as they transition.
Moving forward
Priority one right now is ensuring we support all those leaving TripleLift. I ask everyone continuing on with the company for three things.
First, please reach out as soon as you know who has been impacted. This is a tough day for them, and tomorrow is not likely to be easier. Join me in thanking them for everything they have done for TripleLift, and if you can help them with ideas or industry contacts, please do so. It will mean a lot to them and is very much in the spirit of TripleLift.
Second, the next few days at TripleLift are likely to feel unsettled as we navigate a lot of change all at once. Hang in there. Be sure to take care of yourself – this is not easy for you either. If you are confused or uncertain, feel free to reach out to your manager, your HR Business Partner, or anyone you feel is in a position to help, including me.
Finally, we will be hosting an all-hands zoom meeting at 1pm EST to explain these changes and our path forward in more detail. Please be sure to join.
These initiatives are painful, there's no sugar coating it. Again, on behalf of the whole of TripleLift, I want to extend my deepest appreciation to those of you who are leaving us for everything you have contributed. Thank you.
We will be sharing more details on our plan forward very soon. We remain very optimistic about our future, our opportunity to grow and improve our industry, and in our ability to continue to build a company of which we can all be very proud.
Thank you,
Dave