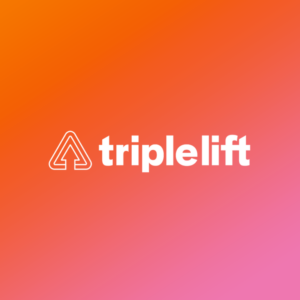 TripleLift, the industry's largest comScore ranked native advertising company, announced today a strategic partnership with AdRoll, the most widely-adopted independent performance marketing platform. This partnership brings TripleLift's premium native inventory and more than 35,000 premium results-oriented AdRoll customers together to offer new and effective advertising solutions for brands.
Native advertising has historically outperformed other ad formats, and AdRoll customers now have direct access to premium native inventory. TripleLift's one-to-one publisher relationships make it seamless for advertisers to scale native ads across the web. eMarketer projects that native advertising spend will exceed $22 billion and account for more than half of all display revenue by 2018. With native rapidly growing, advertisers are constantly looking for ways to attract highly-engaged audiences. This partnership brings together two top performing ad tactics (native and results-oriented advertising) to enable brands to drive performance and connect with consumers in a more meaningful way.
"This partnership represents the evolution of native beyond branding, as a creative canvas capable of delivering conversions. Partnering with AdRoll means that more than 35,000 results-oriented advertisers now have access to the #1 native platform per comScore, enabling them to reach their performance goals via premium, in-feed native inventory. We are excited to bring this offering to some of the fastest growing e-commerce brands out there," said Katie Glass, VP of Partnerships at TripleLift.
"Native advertising is a must-have for the modern marketer and a strong strategy to further connect people with brands," said Shane Murphy, VP of Marketing at AdRoll. "Beyond targeting customers on the web, in email, and on social media, this partnership with TripleLift expands our platform's reach – helping our customers attract new prospects and better convert existing site traffic."
"When it comes to the customer journey, we are always looking for the best way to engage our audiences and drive them to take action. By adding native ads to our campaigns, we are better able to reach customers while they browse the best publishers online. It's a great way to drive the results we are looking for while also building our brand," said David Kaye, Growth Marketing Manager at SeatGeek.
ABOUT TRIPLELIFT
TripleLift is the industry's leading programmatic native advertising platform. The company's technology allows brands to amplify their content through in-feed native ads that match the unique look and feel of thousands of publishers. Publishers leverage TripleLift's technology to create a new revenue stream through monetizing their in-feed inventory. For more information about TripleLift, please visit triplelift.com.
ABOUT ADROLL
AdRoll is a leading performance marketing platform with over 35,000 clients worldwide. Its suite of high-performance tools works across devices, helping businesses attract, convert, and grow their customer base. The company is home to the world's largest opt-in advertiser data co-op, the IntentMap™ with over 1.2 billion digital profiles. AdRoll's goal is to build the most powerful marketing platform through performance, usability, and openness.