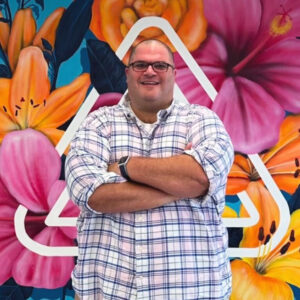 Respected executive with years of experience in connected television, retail media, and data and targeting will lead new sales development for brands, agencies and DSP partnerships
---
TripleLift, the ad tech platform elevating digital advertising across every screen, today announced that it has appointed Bob Coon to the newly-created role of SVP of U.S. Sales. In his new role, Coon will be responsible for new sales development related to brands, agencies and DSP partnerships. He is based out of the company's New York office and will report directly to Ed Dinichert, Chief Revenue Officer.
TripleLift is the leader in programmatic Native and is well regarded for its innovative solutions, premium formats and smart targeting across display, online video and connected television. The company has proliferated its supply of quality CTV inventory, offering onsite and offsite solutions for retail media, and recently announced a targeting solution effective in cookie-constrained environments – TripleLift Audiences.
"At its heart, sales is about understanding the needs of the customer. When you've done that, success follows," said Dinichert. "Having worked with Bob at Amazon, I know he first and foremost always prioritizes his customers. That's important to us at TripleLift because we have maintained 96% service satisfaction across our customer roster from brands and agencies to publishers and platforms."
Coon has been focused on CTV, Retail Media and data and targeting for well over a decade. He joins TripleLift most recently from Samba TV, where he served as Chief Revenue Officer, helping large brand and agency clients use streaming and linear television data to drive incremental reach and efficiencies. During his time there, he pivoted the company's entire revenue organization strategy towards its data and measurement products, focusing efforts on Samba's Data as a Service (DaaS) product in the process.
Prior to his role at Samba TV, Coon spent 13 years serving as a sales executive at Amazon Advertising, helping to grow it into an industry juggernaut. He led grocery category ad sales, driving initiatives for Whole Foods and Fresh Stores across search, display, video, in-store and out-of-home. He also launched and led go-to-market sales for video products, bringing Amazon's CTV ambitions to market including FireTV, Freevee and Thursday Night Football.
"I get so much energy from partnering with clients," said Coon. "With my experience launching platforms like Freevee, I know that partnering with senior clients can be crucial to building a successful product. One of the things that attracted me to TripleLift is the lineup of current and future offerings we can take to market in precisely this way."
Coon's experience at Samba TV and Amazon, as well as previous roles at InterActiveCorp, Bankrate, and Disney have allowed him to manage large global teams over the course of his career.
"TripleLift launched our first-party data targeting product, TripleLift Audiences, earlier this year and we are continuing to develop new tools for retail media networks," said Dave Clark, CEO, TripleLift. "Bob's background at Amazon and SambaTV are perfectly aligned with where we are and where we're going. In speaking with him, it's clear we're adding a knowledgeable expert and passionate leader."