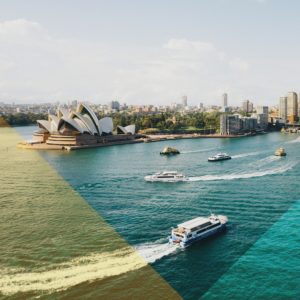 TripleLift, the world's largest native advertising platform, has announced the opening of an office in Sydney, Australia, which will service clients across the Asia Pacific region. The team will be led by Country Manager Kevin Delie, an early TripleLift employee who relocated from New York to Sydney in mid-2018 to oversee the company's APAC business.
"Kevin has built what was just a solo operation into an integral part of TripleLift's overall global growth," said John Stoneman, General Manager of International. "Several of Australia's largest publishers are now clients and the ad requests delivered in the region number in the billions per month. We look forward to an even more significant expansion with the team we are onboarding there."
Delie, formerly leading the Publisher Development team based at TripleLift's NYC headquarters, has helped hundreds of the world's largest publishers launch and grow native programmatic offerings, including BBC, CBSi, Microsoft and many more, giving TripleLift the largest comScore-verified reach of any native platform in the world.
TripleLift has brought on Penelope (Coleman) Lloyd to lead publisher relationships nationally for Australia and New Zealand. Lloyd brings a wealth of publisher experience, having worked at Disney, Seven West Media and Nine Entertainment Co. Most recently, she oversaw Domain's transition to a programmatic-first strategy as their first programmatic sales hire.
Luke Sroba joins TripleLift as Partner Manager where he will provide consulting and support for agency trading desks and DSPs across the region. Sroba spent the past five years in various roles at Publicis Media, first at Vivaki leading the Zenith and Razorfish programmatic operations and most recently as Product Director, responsible for programmatic partnerships and product development within the DTI (Data, Technology and Innovation) division of Publicis.
Serving as Sales Director, ANZ, Ethan Robinson has over seven years' experience with startups, including TripleLift for the past three. He started in New York as TripleLift's first mid-market seller and grew to lead partnerships with some of the company's largest global clients, including Johnson & Johnson, Estée Lauder, BMW and Coca-Cola. In the Sydney office, he will work with tech platforms, agencies and brands to enhance their native display and video strategies.
"We're focused on partnering with Australia's most premium publishers, currently including REA Group, Domain, Gumtree, Mamamia and Interplay Media, and delivering more than 4 billion monthly ad requests in Australia and 500 million in New Zealand since a soft launch nine months ago," said Delie.
Amy Jansen-Flynn of REA Group said, "TripleLift's solution has allowed us to seamlessly integrate native ads across the realestate.com.au experience. This has supported a more diversified programmatic product portfolio, helping us to deliver better overall solutions for our programmatic advertising partners."
TripleLift also credits its success to investment in buy-side tech partnerships including more than 50 DSPs. The Trade Desk SVP Mitch Waters said, "TripleLift has been an important partner for The Trade Desk on the Unified ID solution. We are delighted that brands and agencies in Australia will now benefit from a new native advertising platform and TripleLift's shared commitment to increasing cookie coverage across the global independent internet."
On the agency side, TripleLift is working with local market leadership to bring progressive creative tools to brands' programmatic strategies. Cadreon Partnerships Director Flaminia Sapori said, "Triplelift has only been in the local market for less than a year and they have been leading the way in programmatic native advertising with the correct balance of strong tech and high-quality inventory. We look forward to our continued partnership with TripleLift and to continue driving great results for our clients."
To contact the office in Sydney, Australia, please email anz@triplelift.com.