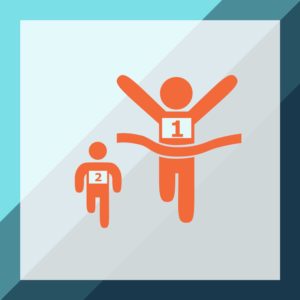 TripleLift's Exchange officially transitioned to first price auctions. This switch, which continues to use proprietary placement-level data to maximize win rate and minimize clearing price, demonstrates our commitment to providing more market-driven and transparent auction dynamics.
Why we've moved to first price.
Second price auctions were created to protect buyers in an ecosystem that lacked a robust buying pool, but due to a variety of soft floor strategies they offer limited ways for buyers to verify that they are paying a true second price.
In the current programmatic landscape, most impressions have multiple bids and first price auctions offer more transparency and pricing that better reflects the market value of an impression. In a first price auction, bidders are able to more accurately model their spend, since there is no difference between the bid and win price.
Google primed the market for this switch when it announced Google Ad Manager's move to first price in March 2019 — paving the way for first price auctions to become the new industry standard.
How does this benefit TripleLift partners?
Both buyers and publishers will gain increased visibility into the true market value of an impression and market rates will begin to normalize as historical data is used to set the most appropriate bid price.
For buyers, TripleLift's algorithm will ensure that buyers pay the most optimal price for inventory that is best suited to deliver against the established campaign goals. Increased transparency will position publishers to more effectively gauge the true value of their inventory and manage pricing strategies.
If you'd like to learn how first price auctions fit within your advertising strategy, contact your TripleLift representative.