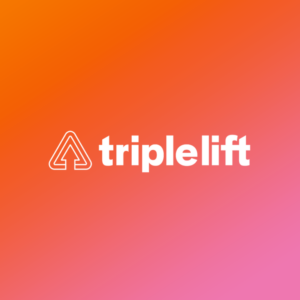 Branded content is an advertiser's dream. When done well, branded content is a journalistic jewel that encapsulates the elements of great storytelling while showcasing your brand's value. It's twice as memorable as display, and known to drive consumer recall of brands as high as 86%.
But, how many times did you actually get to pursue branded content this quarter? Or even this year?
If that number is small, you're not alone.
Up until now, competing in the branded content space has been a major effort reserved for publishers and advertisers who had ample time, financial resources, and access to creative through established content studios. When advertisers and publishers think of bespoke branded content, they think about the heavy investment that comes with it, which often means one thing: lack of scale. Brands who don't have this capacity are forced to put branded content on the back burner. Until now.
Now, Branded Content for All
Already a leader in programmatic, TripleLift allows brands to build meaningful connections with consumers through in-feed native ads that integrate with the style and tone of publishers. Now, we are using this same philosophy to disrupt the branded content space. We're excited to introduce ContentDial: A platform that informs and scales branded content across a variety of publishers by leveraging real-time data and technology.
This signals an opportunity for publishers and advertisers of all sizes to compete in the branded content space, with data-driven insights at every step of the process.
"With ContentDial, marketers experience all the benefits of branded content and, now, they can do so at scale and programmatically. Publishers gain a new revenue stream as branded content efforts are executed across more websites than they have been in the past." — Jason Kleinman, GM of Branded Content at TripleLift
How ContentDial Works
First, we identify placements. ContentDial analyzes each client's own past activations, the relative performance of their content with an array of publishers, and also activations in their industry. The platform then uses predictive analytics to score the branded content partnerships on both reach and engagement, and to inform the content, formats and publishers that would perform best against the client's KPIs.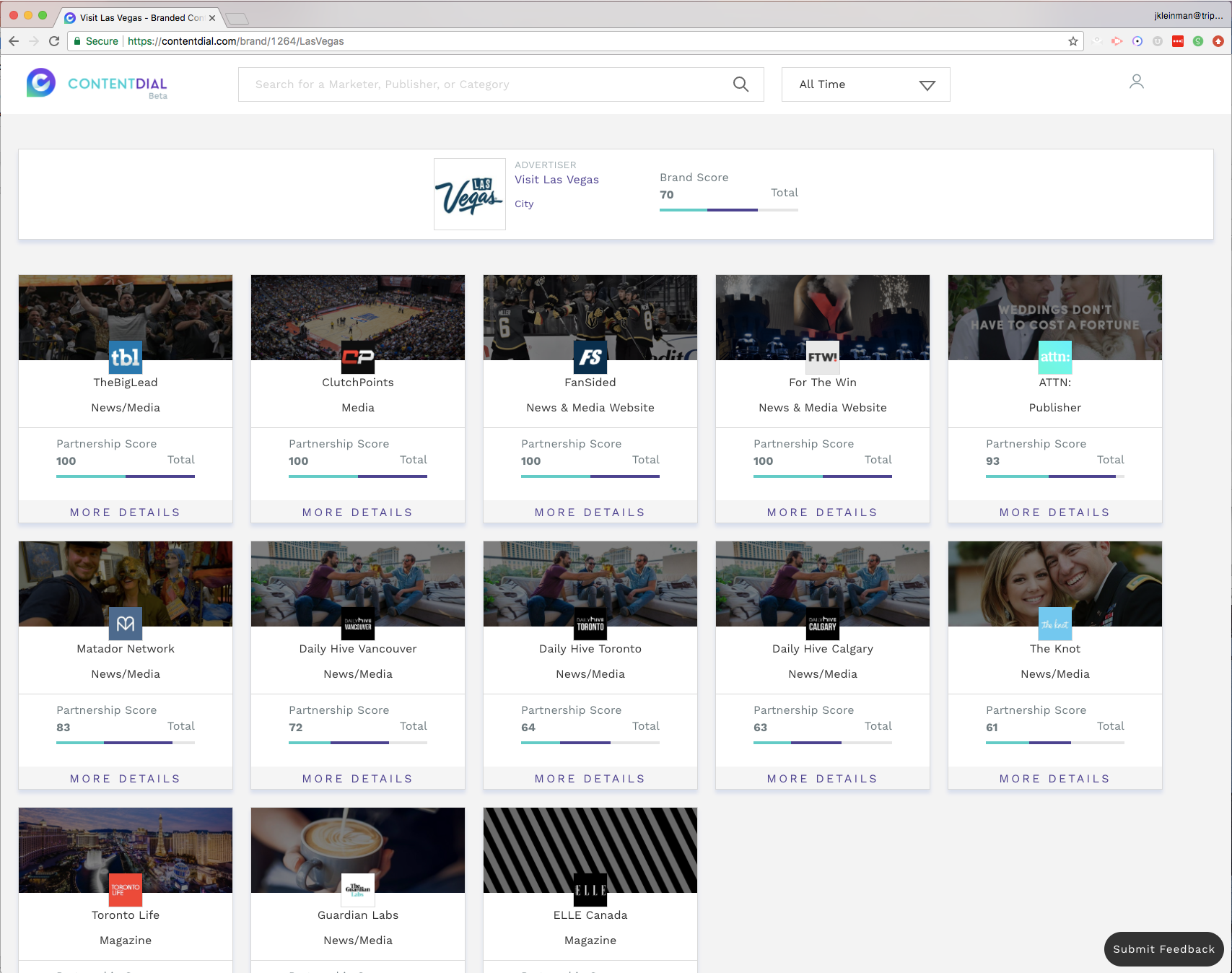 Next, we build the content. ContentDial's Creative Science team — a cross-functional mix of editors and data miners — designs and produces authentic branded content. Reporters get intimately close with content and publishers that ContentDial recommends, gather story material directly from the source, and match the needs of each publisher. ContentDial focuses on "lightweight" formats, which means our Creative Science team is able to produce content quickly and efficiently without compromising quality. The ContentDial platform acts as the clearinghouse for all content production and approvals so content arrives to publishers in a ready-to-launch stage. Publishers can then seamlessly post the content and promote it through their traditional channels.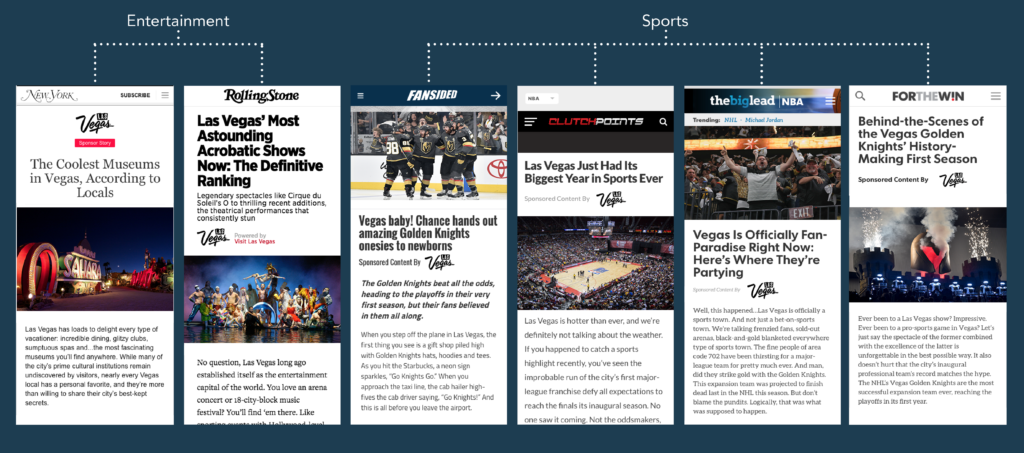 Finally, we measure and optimize the campaign. ContentDial gives campaign performance in real time, so you can always track engagement. If your data encourages you to pivot mid-campaign, ContentDial features budget optimization, so clients can reallocate budget spend where the campaign is performing successfully.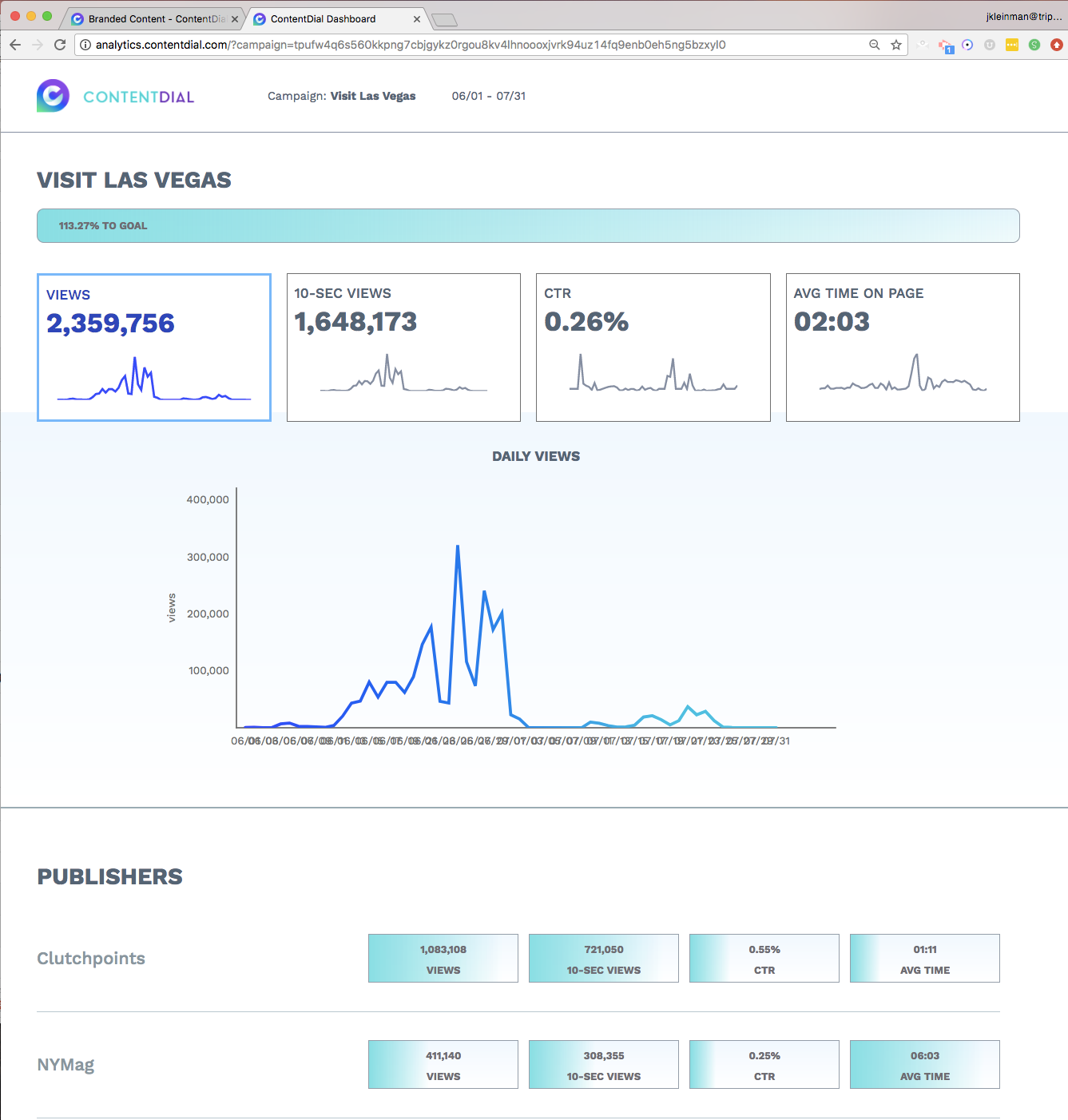 The Journey
We beta tested our first campaign in December 2017 with fintech company Stash. It was the first time they had ever engaged in branded content. Stash used ContentDial to target millennials across multiple publishers to promote its mobile app and drive downloads.
Recently, R&R Partners used ContentDial to launch Visit Las Vegas's branded content campaign to drive tourism and awareness of cultural offerings in the city during the Vegas Golden Knights' Stanley Cup run. We ran a single branded content activation across six premium publishers, with content that was customized to match the voice and style of each publication, and which received extensive promotion.
ContentDial offers advertisers and publishers that may have historically struggled in this arena to scale branded content and form deeper mutually beneficial relationships.
Learn more by visiting our ContentDial site. Ready to start your first campaign? Connect with us at hello@contentdial.com or through your TripleLift representative.