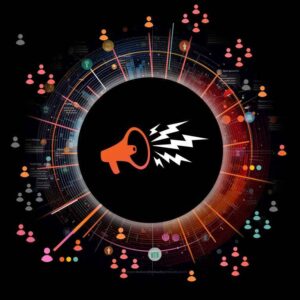 Results: 33% Improved CPCs for Advertisers and 26% Improved CPMs for Publishers

1st Party Data Outperforms Both Cookie and Non-Cookie Buys
TripleLift, the ad tech platform elevating digital advertising across every screen, today released the industry's first-ever large-scale test results showing that its recently launched first-party data targeting solution is effective across the web, including in cookie-constrained environments. Results show the offering massively improved outcomes for both advertisers and publishers when a third-party cookie was not available.
The solution, called TripleLift Audiences, is particularly effective in addressing nearly half of the internet that already functions without cookies, and creates a way forward as the industry prepares for further addressability outages in 2024. Currently, 47% of global ad requests are occurring in cookie-free environments. Once Google deprecates third-party cookie usage across its Chrome browser ecosystem, which is set to start in January 2024, estimates suggest that about 90% of the open web will be unaddressable in this manner.
"We have been discussing the coming cookie-pocalypse as an industry, but often forget that almost half the internet is already unaddressable. This is a boiling the frog moment happening right before our eyes," said Ed Dinichert, Chief Revenue Officer at TripleLift. "While many ideas have been proposed, there has never been concrete results showing that any one of them can address deprecation at scale – until now. This solution is effective for advertisers today."
ADVERTISER RESULTS
The results, delivered in partnership with a major global consumer electronics advertiser, showed improved performance for impressions enriched with publisher first-party data. The advertiser achieved 33% lower cost-per-click when compared to impressions without 1st party data, but with a mix of third-party cookies and no cross domain identifiers. The test was conducted at scale, with 230 million impressions delivered and analyzed.
"First-party publisher data is underutilized in the programmatic ecosystem," said Airey Baringer, VP Product Management at TripleLift. "TripleLift Audiences enables easy activation of first-party data to improve targeting on every impression, with or without third-party cookies. The data is superior and outcomes are improved for both publishers and advertisers."
HOW PUBLISHER FIRST-PARTY DATA WORKS
Since launching in June of this year, several brands and agencies have been running paid campaigns using TripleLift Audiences first-party data segments. Instead of dropping a cookie on users and following them around the web, this solution builds curated segments using the publisher's data as a way of identifying and reaching audiences on their own websites. With more than 10,000 sites already opted-in, this approach to quality targeting addresses 30 billion daily ad impressions across 800 contextual and behavioral audience segments – all without the use of third-party cookies.
PUBLISHER RESULTS
Publishers also saw improvement in the test, with CPMs increasing by 26%. Since TripleLift Audiences allows publishers to monetize content that has become untargetable through third-party cookie deprecation, they are now able to re-offer those impressions through first-party data targeting.
"TripleLift Audiences has enabled us to drive greater monetization of our inventory, putting more money into the pockets of the 5,000+ creators and publishers we work with – and first-party data is unlocking that opportunity," said Paul Bannister, Chief Strategy Officer at Raptive. "This presents a big advantage for us and other publishers in the ecosystem, and we're excited to be at the forefront of testing these new cookie alternatives."
TripleLift has been able to make this offering possible for two reasons. First: it leveraged its 2022 acquisition of Zurich-based DMP 1plusX, to create the framework of sophisticated technology, data protection, and privacy standards necessary to form an actionable approach to first-party data segmentation. Second: it turned to its trusted relationships with publishers, built over a decade, offering integrated native ad products.
"This is a win-win for the programmatic ecosystem," Baringer of TripleLift. "Publishers win because they monetize more of their inventory, leading to higher effective CPMs. Advertisers win because they can target more efficiently without third-party cookies, leading to lower CPCs and improved efficiency against all post-click metrics."
TripleLift Audiences is now available for both advertisers and publishers in the United States and will be rolling out to European markets in 2024.