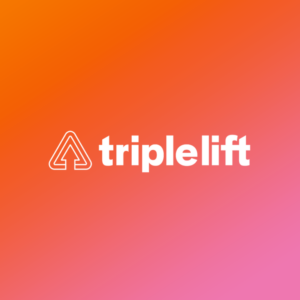 TripleLift, the largest native advertising platform, has been selected by BBC Advertising to power its global native monetisation solution. Native ad formats advance the objectives of the three most critical parties: publishers, advertisers, and consumers. By displaying advertising that looks and feels like the publisher content, user experience is respected, and consumers respond more favorably to both the advertiser and the publisher, a claim that has been continually proven by both quantitative study and anecdotal feedback.
The partnership creates new, native-only ad placements on BBC.com sites where TripleLift powered demand could reach BBC.com's 95.MM monthly unique users globally. "BBC.com is a publisher that brings the scale, quality, and name recognition that we are looking for as native advertising continues to grow," said Michael Lehman, VP of Supply for TripleLift. "It's important that we bring high quality names and placements to the advertisers in this competitive marketplace."
BBC Advertising has chosen to launch with a Private Marketplace (PMP) focused strategy that provides advertisers with the best control over price, quality, and availability. The comprehensive go-to-market strategy allows their sales team to directly sell this channel while also opening controlled inventory to programmatic buyers in the open exchange. The programmatic exchange delivers native scale for a publisher with significant global presence like BBC.com.
"It is important to us that our native provider has the scale to match our audience," said David Goddard, Global Head of Programmatic Trading, BBC Advertising, "TripleLift is among the most innovative SSPs providing us with buyers from every notable demand source in the US, EMEA and APAC. We look forward to working with them."
About TripleLift
TripleLift is the industry's leading programmatic native advertising platform. The company's technology allows brands to amplify their content through in-feed native ads that match the unique look and feel of thousands of publishers. Publishers leverage TripleLift's technology to create a new revenue stream through monetizing their in-feed inventory. For more information about TripleLift, please visit triplelift.com.
About BBC.com and BBC World News
BBC.com and BBC World News, the BBC's commercially funded international 24-hour English news platforms, are owned and operated by BBC Global News Ltd. BBC.com offers up-to-the-minute international news, in-depth analysis and features, including BBC Capital, BBC Culture, BBC Future and BBC Travel, for PCs, tablets and mobile devices to more than 95 million unique browsers each month. BBC World News television is available in more than 200 countries and territories worldwide, and over 433 million households and 3 million hotel rooms. The channel's content is also available on 178 cruise ships, 53 airlines, including 13 distributing the channel live inflight, and 23 mobile phone networks.
About BBC Advertising
BBC Advertising sells advertising and sponsorship solutions on behalf of BBC Worldwide's commercial portfolio across broadcast online and mobile platforms globally.