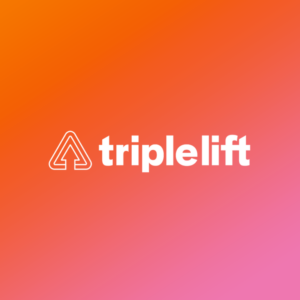 TripleLift, the industry's largest comscore ranked native advertising company, announced today a strategic partnership with Tabmo, the first mobile creative DSP for video, display and native advertising, to advance their mobile native offering. Partnering with TabMo allows Triplelift to offer high-quality mobile native inventory that enables brands to seamlessly extend their programmatic advertising reach. The partnership is in line with industry trends in mobile, with mobile advertising accounting for 63.3% of digital and 24.3% of total media ad spending worldwide in 2017, according to eMarketer.
In order to make native in-feed advertising scalable across mobile, TripleLift's technology bundles four creative elements — image, URL, headline/caption, and logo — into thousands of unique ads that blend with the content of any publisher's page. Native advertising is especially well suited for mobile, since mobile native placements provide more premium and larger inventory opportunities compared to traditional mobile advertising. This new alliance provides marketers with access to billions of monthly impressions across thousands of programmatic mobile websites and apps.
"TabMo's sustained mobile presence in Europe aligns very well with TripleLift's global growth and their 2017 expansion into the U.S. market." said Tom Anderson, Head of Mobile at TripleLift. "As mobile and native continue to dominate digital advertising, Triplelift looks to partner with mobile first creative DSP's like TabMo that are committed to native advertising."

"We are very excited to connect our DSP with the native in-feed inventory available through TripleLift. This will allow our self-service clients to access premium native inventory at a global scale," said Hakim Metmer, Co-Founder of TabMo. "As TabMo continues to expand across both Europe and the U.S., industry leading partners such as TripleLift will be instrumental in helping our clients scale their mobile native advertising buys and engage audiences with powerful creative."

About TripleLift
TripleLift is the industry's leading programmatic native advertising platform. The company's technology allows brands to amplify their content through in-feed native ads that match the unique look and feel of thousands of publishers. Publishers leverage TripleLift's technology to create a new revenue stream through monetizing their in-feed inventory.
For more information about TripleLift, please visit triplelift.com
About TabMo
Headquartered in Paris, with R&D team in Montpellier and offices in New-York City, Chicago, Los Angeles, London and Cologne. TabMo is the first Mobile Creative DSP. Founded in 2013, TabMo bridges the worlds of programmatic and creativity by onboarding automated creative modules inside the Hawk platform. It offers Advertisers and Agencies the ability to manage their entire purchasing process and mobile creative production, in one single adtech stack. Hawk by TabMo, is the first self-service programmatic software combining creativity and programmatic.
For more information about Tabmo, please visit TabMo