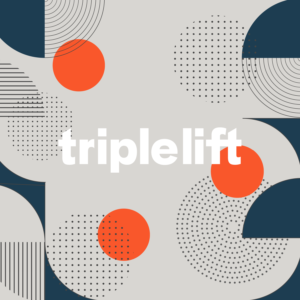 On June 25, TripleLift reversed the majority of the cost-cutting measures taken at the outset of the Covid-19 pandemic.The e-mail below was sent by CEO Eric Berry to company managers preceding a company all-hands meeting that day.
—
With a full quarter of Covid behind us, I want to update this team on the state of the company as well as the important actions we are now taking.
Our business is trending in the right direction and we have largely good news to share. We must nonetheless operate with guarded optimism and ongoing prudence given the continued uncertainty.
THE GOOD
When the pandemic hit, I wrote to this team that being disciplined would allow us to emerge in a relatively strong position. We moved very quickly to do just that. Our New York HQ closed on March 11th, and by April 2nd we had taken our major cost saving actions. In that time, we created a number of forecasts for revenue and aligned our expenses to reflect a new normal for the economy based on a conservative revenue model. As predicted, April was a bad month. May was better. June is better still. We will finish the quarter right around our target revenue model. This is something we should all be very proud of and it is a testament to the effort that the team as a whole undertook to adapt quickly to new working conditions and new demands from your professional and personal lives. Thank you.
THE CAUTIOUS
Achieving the target case gives us flexibility to take steps to ease many of the measures we instituted a few months ago. We currently have line of sight to positive EBITDA on the year, which is a feat given the environment that all companies find themselves in. That said: our business is highly dependent on Q4, for which we still have very little visibility. The current economic "recovery" we are seeing may well be temporary in nature, driven by the initial financial stimulus. It also has the potential to be adversely affected later in the year by the hasty re-openings in many states and countries — we are already seeing additional Covid infection spikes in some regions. This continued and extraordinary uncertainty drives our need to be vigilant as we move forward.
THE ACTIONS WE ARE TAKING
Even as we sit at the intersection of the improved indicators in our business and continued uncertainty in the global economy, the nature of our industry means that we must continue to invest in the future. Therefore, we are taking the following actions.
Reverting Compensation. All employees who have had their pay reduced will see a complete restoration of their compensation to pre-Covid levels effective July 1.
Returning from Furlough. For the second time since we created the 3-month furlough program, we are bringing back employees. These colleagues play an important role in our plans moving forward and we are excited to welcome them back. When added to the colleagues we brought back on May 1, we have returned more than half of our originally furloughed population. We will be bringing back all of the furloughed employees whose skill set and expertise are aligned with a strict focus on our investments for the future, and we will unfortunately have to part ways with the remaining employees in our furlough program.
New Hires. We will move forward with opening a number of positions deemed critical to our short- and long-term future. In addition to our core business, we will make additional investments in support of key parts of our strategic roadmap. Two important notes. First, we considered our furloughed population for these roles and, where possible, prioritized those colleagues to fill them. Second, we will place an emphasis on finding candidates from underrepresented populations in our commitment to greater diversity, equity & inclusion.
Thank you for your patience as we have navigated the last few months.