There are few times during the year that evoke happiness like the holiday season. Picture sitting in your home surrounded by loved ones, ready to watch the same movie for the millionth time, listening to music and singing loud for all to hear, and unwrapping a gift that you'll use later that day. These moments capture what the holidays are all about, so kick back, relax, and let TripleLift handle your seasonal entertainment campaigns! TripleLift Tip
As consumers begin to shift their TV consumption habits to a connected device, ensure your brand is prepared with messaging for a digital world. TripleLift offers various Connected TV options for any advertiser.
Vertical First-Party Data
*Source: TripleLift

Image format in the Entertainment category in Q4 2020 was above industry benchmark with an overall .44% CTR
Direct Display for Entertainment in Q4 2020 was one of our most effectively priced formats with an average $1.35 CPM
Premium Publishers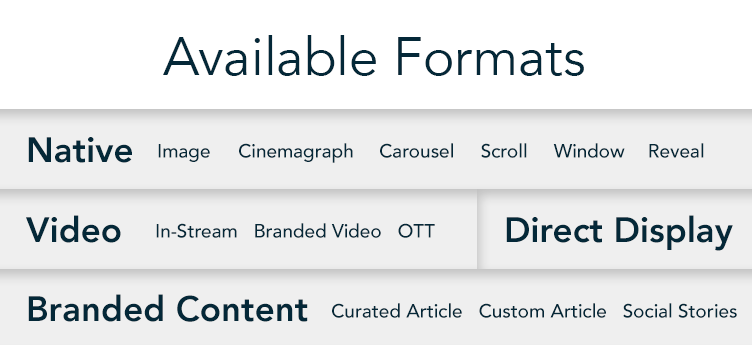 Work with TripleLift to make sure your campaign is a blockbuster!
Check out our selected Exchange Traded Deals that are perfect for your Holiday campaign. Reach out to a TripleLift partner if you need a custom deal created!