Authored by: Sara Nirenberg, Sr. Research Analyst & Alyssa Budke, Field Marketing Manager
---
Believe it or not, it's time to start thinking about the holiday season, and in #AdTech, that means holiday ads. Don't worry, you can leave your stockings and menorah in the garage for now, it's July after all. But if you're looking for success during the holiday season and beyond, we've got this handy guide for you.

Keep on reading for research and actionable insights to help you sleigh your KPIs this holiday.
The Problem: Your Holiday Assets Need to Go Further
Holiday marketing is a whole different ball game. Last year, global holiday spending was flat. And this year, data shows 70% of consumers plan to cut back this season. In 2023, you'll need quality holiday insights to nab as much revenue during this critical time as you can.
The Promise: We've Got the Insights to Get You in the Spirit
As the most supportive company in AdTech, TripleLift is always here to help, especially when it matters the most. Just like Santa relies on Rudolph to guide his sleigh, you can count on us to guide your holiday planning. We've got digital advertising insights to help you make better connections with your consumer.
Ready to start holiday planning in July? Good. Grab a Piña Colada, or whatever your favorite summer drink is, and let's get going.
The Opportunity: Break Away from Cookiecutter Holiday Ads
Last year was tough for marketers. With macroeconomic factors squeezing revenue globally, the cost of doing business took a nice big bite out of advertisers' margins. This year provides you with an opportunity to do something a little different and ease your anxieties about:
Building and maintaining relationships as consumer sentiment changes​
Understanding the customer journey, and its impact on brand health and loyalty ​
What, when, and how to communicate to the consumer
With our insights and solutions, your budget can eight days when it was only supposed to last one. Figuratively speaking, of course. It'll go further than expected, is what we're saying.
The Solution: The Right Message at the Right Time
We know it's not quite the gifting season, but we've got an early holiday gift for you nonetheless. There are three areas of holiday advertising we can help you improve, stretching your budget further.
And make sure to check out the complete Advertiser's 2023 Guide to Unwrapping Holiday Spend for even more information.
Understanding the Consumer
Before you can build (or strengthen) your relationship with your customers, it's important to understand consumer behavior and sentiment going into the holiday season.
Here are a few consumer insights we think are crucial for successful holiday planning in 2023:
Consumers, especially younger ones, take Corporate Social Responsibility (CSR) efforts into consideration while shopping
The economy is unpredictable, and consumers are cutting back on their holiday spending accordingly
Shoppers are spending more time on mobile, especially those with a little extra budget to spend
This year, convenience is more important than ever. Consumers want to know the products they want are in stock and that their order will be easily fulfilled with options like Buy Online Pick Up In-Store (BOPIS)
With these key insights, you can align the right messaging at the right time within the customer journey for maximum impact. 
---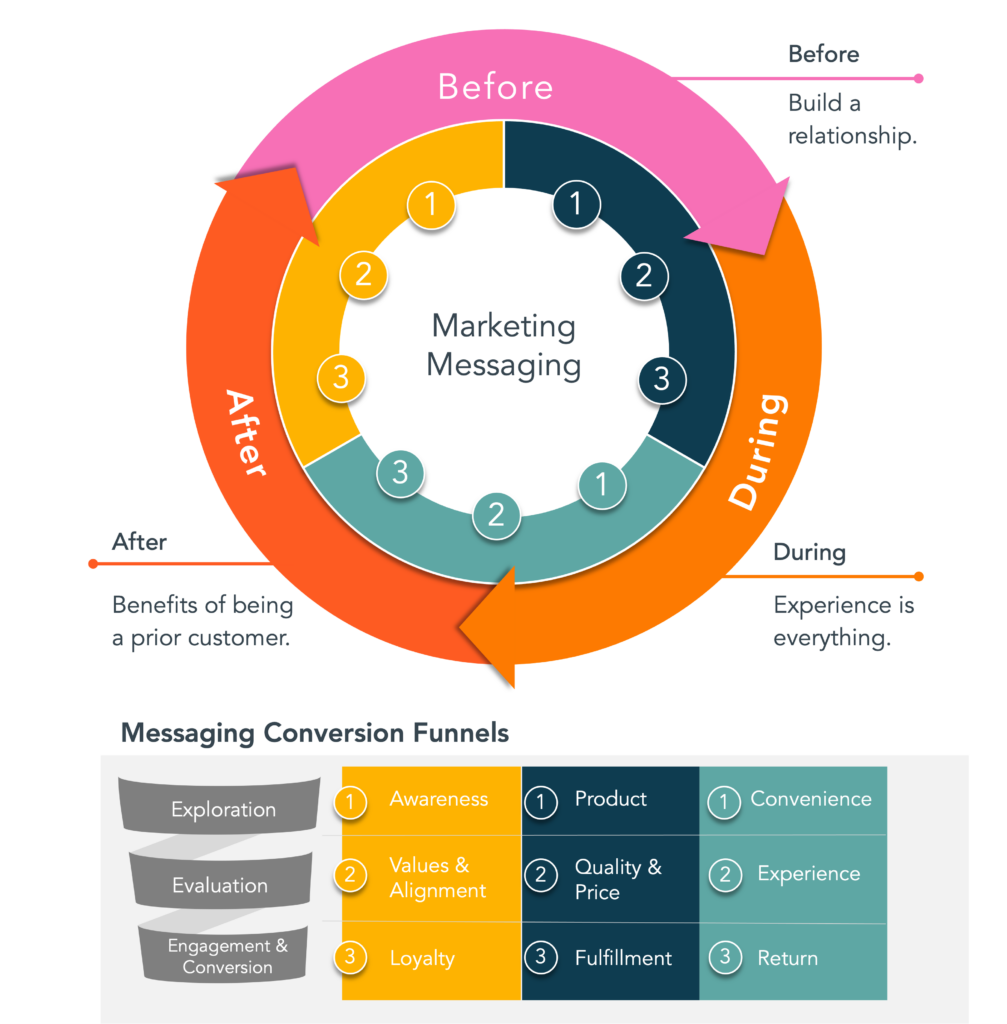 ---
Building Relationships with Your Customers
Feelings and emotions build relationships, memories make them last. How you communicate with your customer, and align your values with theirs, will differentiate your brand this holiday season. So, how do you do this?
Firstly, make sure your holiday ads speak to the right customers. What Gen Z looks for and what Boomers look for in a brand can be very different. Let your customer know you get them. For example, if you're looking to catch the eye of Gen Z, leverage those CSR efforts we mentioned before. Looking to target boomers? Highlight the quality of your products.
Secondly, understand what the holidays mean to your customers. For example, 53% of people plan to cook or bake for Thanksgiving, and 48% plan to do so for Christmas. Or that 50% of people will be traveling this holiday season? For some folks, the holidays are staying put and ordering in, for others, they're for traveling and spending the night in the kitchen. Your messaging should evoke these memories. Make sure your audience knows choosing your brand is an investment in what the holiday season means to them.
Pairing Insights with Solutions
Pairing these insights with TripleLift solutions is where the real holiday magic comes from.
Let's kick things off with smart targeting. Elevated by our placement-level optimization, commitment to first-party data, and our award-winning data activation technology, TripleLift Audiences, our new offering, provides the best available data where you need it most. ​
Next up: deals. Last year, deals and discounts fueled discretionary spending and holiday growth. But deals aren't just for your customers, check out our curated inventory deals so you can promote your discounts this holiday season more efficiently.
Lastly, it's time to talk about customization. Whether you're adding a QR code to your CTV spot or creating custom CTAs for your native placements, we can help you ensure your holiday ads are as efficient and effective as possible.
The Takeaway: The Holidays Are Stressful. Creating Great Holiday Ads Shouldn't Be
We can't help you avoid your obnoxious uncle, or pretend to like your cousin's cranberry sauce. However, we can help you make create the best, most efficient holiday campaign as easily as possible.
You've done the research, we've done ours. Let us help you reach your target audience and maximize your holiday budget. Even if you're not looking forward to Christmas with your in-laws, you can still look forward to hitting your goals.
If you're looking for even more holiday cheer, make sure to visit our Holiday Hub, for more info including our Advertiser's 2023 Guide to Unwrapping Holiday Spend.
---