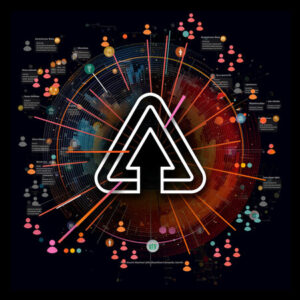 TripleLift, the ad tech platform elevating digital advertising across every screen, today announced the release of a new targeting solution effective in cookie-constrained environments for both publishers and advertisers. Early testing shows that this first-party data approach exceeds industry benchmarks and is both a current complement and eventual replacement for traditional third-party cookie uses.
For over 25 years, the ad industry has relied on third-party cookies to reach users as they navigate the internet, but only 53% of impressions successfully use them to deliver ads today, following actions taken by browser owners like Apple (Safari) and Mozilla (Firefox). Once Google (Chrome) follows suit, cross-domain identifiers will account for less than 20% of all ad impressions. The result already means lowered effectiveness for the digital media ecosystem, especially for publishers who are quickly losing the ability to monetize their content.
TripleLift's solution, called TripleLift Audiences, replaces third-party cookies with first-party data. The data comes from publishers who opt-in to participate in the program because it allows them to regain the addressability capabilities lost by the decline of the cookie while restoring control over their data.
The company has been able to make this offering possible for two reasons. First, it turned to its trusted relationships with publishers, built over a decade, offering integrated native ad solutions. Dozens of publishers have already participated in testing, which has evaluated the solution's functionality and effectiveness. Second: it leveraged its 2022 acquisition of Zurich-based DMP 1plusX, to create the framework of sophisticated technology, data protection, and privacy standards necessary to form an actionable approach to first-party data segmentation.
"1plusX is the platform that powers TripleLift Audiences," said Dave Clark, TripleLift CEO. "We are using that technology to build segments from our publisher's first-party data that we can make available to our advertisers. We're achieving better results but without the cookie."
Since the beginning of 2023, TripleLift has been testing the effectiveness of publisher first party data addressability. 33 publishers participated in the test, including AccuWeather, Chegg, Mediavine, and TEGNA. To date, that test has covered 3 billion daily ad impressions that do not have a third-party cookie. The audience pool can be broken down into 300 contextual and behavioral audience segments like baking enthusiasts, football fans, and family travel planners. By the second half of this year, there will be closer to 600 pre-set segments, along with client-built custom audience segments, which can potentially create an almost limitless number of addressable groupings.
Early results of TripleLift Audiences show a 5x improvement in auction win rate, which means that publishers can achieve greater monetization and advertisers can hit more of their outcomes since more of their impressions are being served against addressable inventory. Those advertisers subsequently see greater effectiveness in the form of 20% higher viewability and 8% higher video completion rate when measured against performance without first-party data.
"We have built the industry's best offering of premium creative formats and quality media inventory," said Airey Baringer, Vice President of Product Management at TripleLift. "Now we're applying our first-party data solution that allows us to help that media work smarter and drive ROI. It's a breakthrough for the industry that is now available for use by all of our customers."
TripleLift Audiences is unique in that it delivers a scaled solution to advertisers while giving publishers choice and control in how their data is used. Traditional third-party cookie targeting works by dropping a pixel on users, which allows advertisers to follow them around the web. The TripleLift solution addresses audiences by publisher, allowing buyers to reach previously unavailable audiences across cookies-less browsers while ensuring the publisher maintains control over their own data.
---
---
"We do not take signals from one publisher and use them to sell media on other sites," said Baringer. "This helps us ensure that publishers maintain and even increase control over their own content and monetization efforts."
Advertisers are increasingly trying to go direct to publishers to gain access to effective targeting data. But that's a difficult process to scale because it requires signing individual inventory contracts and then validating data quality with every publisher. TripleLift's solution enables that same motion programmatically, making it both streamlined and scalable. It complements a publisher's direct sold ad business by helping to fill unsold inventory leveraging their first party data.
"This solution gives publishers control, allowing us to deliver effective addressable ad inventory for brands. That level of control is critical to our future success," said Stephen Mummey, SVP Digital Ad Revenue & Technology at AccuWeather. "Having the opportunity to be an early partner and collaborator in TripleLift Audiences has relieved a lot of uncertainty regarding what digital advertising will look like over the coming years."
"High quality, first-party data creates long-term sustainability for advertisers," said Chris Fehrmann, VP of Digital Products at TEGNA. "The future of the open internet will rest on the ability of advertisers to work with publisher data sources to drive reach and performance, while keeping data costs low."
TripleLift Audiences is available in North America. The company has plans to roll out to additional publishers and countries in the future.

For those looking for more information, please visit our product page for publishers and for advertisers.