The holiday season can be a stressful time for advertisers. You're trying to stand out, earn attention, and reach ambitious sales goals, all while also trying to find time to actually enjoy the holiday season.
But that doesn't mean it can't be fun.
Check out TripleLift's latest board game-inspired infographic featuring holiday stats that can help you make the most of your campaigns. These surprising stats just may change the way you optimize your holiday ad campaigns:
This season is projected to hit $1 trillion in holiday sales. See which gifts sell the most and when.
In 2019, the holiday season gets shorter by almost a week. See how that actually is set to change the way consumers shop.
The season doesn't stop on December 24. See why post-holiday sales are set to boom.
Enjoy the road to holiday shopping!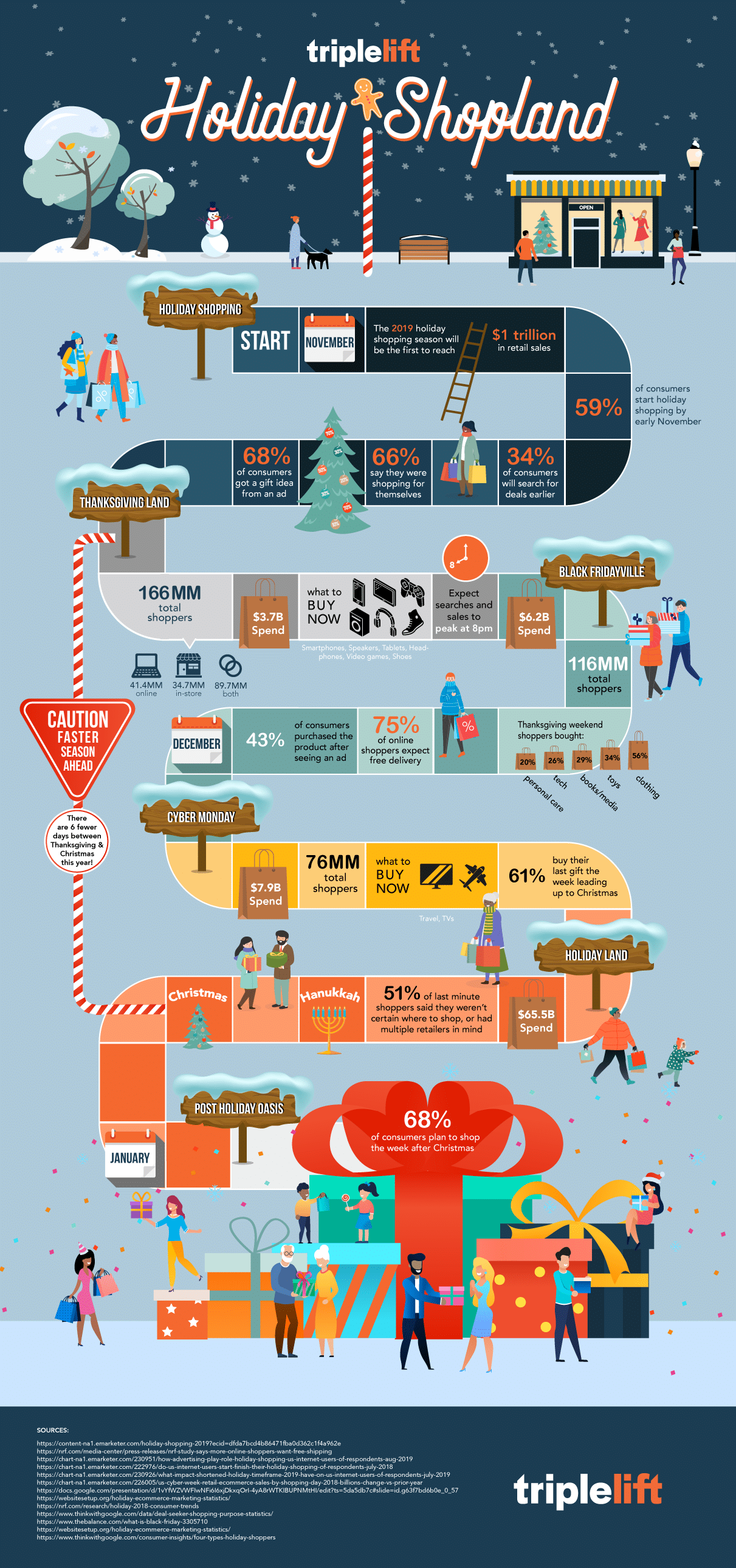 Now, grab your holiday lookbook! Click to view.