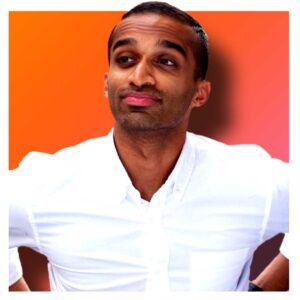 The following post was excerpted from an email TripleLift Co-Founder Shaun Zacharia sent to all employees on September 22, 2021.

Team:
As we turn our attention towards Q4 and look to close out an exceptional year, I feel it is the right time for me to announce that I will be leaving this great company in your capable hands at the end of December to begin my next journey.
When I step aside, it will be exactly 10 years after founding TripleLift with Eric and Ari in a Times Square office, with no heat, in the middle of an especially frigid winter, and a window that faced directly into the wrong side of a backlit billboard. On one hand, I never thought TripleLift would make it past the first half of 2012 when we got kicked out of that same office. On the other hand, I'd argue we are still less than 1% of the way there in terms of what we can – and will – be as a company.
TripleLift continues to reach new heights. Just this year, we will have touched incredible milestones. We received our fifth consecutive mention on the Inc 5000, hit $1B in lifetime publisher payments, had one of the largest exits in ad tech history, and are on track for roughly 70% year-over-year growth.
Together, we invented an entirely new advertising category, and then scaled our business to new formats and channels. We have done so enviably, by following a business compass that ensures each of us can be proud of our offering, and our partners and customers can be confident in working with us. Today we are standing at the precipice of a truly special next chapter, using our leadership position in native and programmatic video as a springboard to reinvent brand-supported television. We're about to deliver against our ambitious and lofty mission to lift the fortunes of marketers, publishers, and consumers yet again.
The decision to step away at the end of the year is my own. I want to dedicate time to social impact ventures and now is my time to do it. In transparency, this is something I've been openly discussing with Eric, Ari, and members of our leadership team for some time, which in turn has enabled us to plan a thoughtful and gradual transition over the better part of this year.
The hardest part for me will be leaving you all: the most brilliant, resilient, caring and passionate group I've encountered. I want to thank you all for making this an incredible part of my life and for welcoming me into yours. It's been my great privilege to collaborate with each of you in building this great company ❤️
Thank you,
Shaun