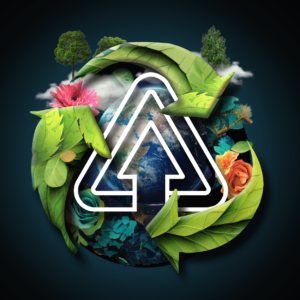 Ahead of Earth Day, the global programmatic giant is taking major steps to better the planet and spur industry action
TripleLift, the digital media platform on a mission to elevate advertising across every screen, is announcing its commitment to Scope 1 and 2 and Scope 3 reductions, with the goal of lowering each more than 50% by 2030.
Global warming is continuing to wreak havoc, and the need for companies to be more aware of their carbon footprint is more important than ever. TripleLift, a company that has always been at the forefront of some of the largest issues facing our world, is dedicated to going green and lowering emissions on a global scale. The company has fully committed to reducing absolute scopes 1 and 2 GHG emissions 51.33% by 2030. Additionally, TripleLift commits to reducing Scope 3 GHG emissions related to air, hotel and car travel by 55% per full time employee by 2030. Both are science-based target (SBTI) reduction goals and are 1.5ºC aligned.
"With Earth Day coming up this weekend and the theme being 'Invest in our Planet,' we are taking it as a call to action for our company," said Dave Clark, CEO of TripleLift. "For far too long, companies have not taken their emissions seriously and our planet is paying the price. We saw areas that we could cut back and really make a difference on a global scale, and we've committed ourselves to doing so over the next seven years. This is only the first step for TripleLift – we plan on taking even more action later this year to reduce carbon emissions, and we hope we are setting a precedent for other companies – especially those in our industry – to follow in our footsteps."
TripleLift has also partnered with Patch, the platform scaling unified climate action, to offset carbon emissions by investing in the Clearloop Panola County Solar Project, a female and minority-led supplier. Clearloop is directly utilizing funds from 30+ diverse organizations to help develop new solar projects that create renewable and carbon-free electricity for the next 40 years.
"Many companies have spent years allowing employees to travel unnecessarily, and have totally lost track of their own emissions, putting the world at risk for future generations," said Mary Nickels, Senior Strategic Initiatives Manager at TripleLift. "In the past, we have made travel decisions at the intersection of cost and customer impact, but now we're adding a third element: our carbon footprint. We need to be leaders in our pledge to the environment, and that's exactly what we're doing with these commitments."
TripleLift has been dedicated to environmental change since its inception. In April of last year, TripleLift launched the GREEN Exchange Traded Deal, which gave advertisers another way to use their dollars to keep the planet green. The deal features websites that are leading the way in sustainable best practices and helps advertisers reach their target market and achieve their sustainable business goals. Since launching this deal, it has generated 10.5B weekly impressions from publishers with sustainability-related content and 345B weekly impressions from publishers with ESG initiatives, including BuzzFeed, Bloomberg, The Guardian, Hearst, Discovery and more.
With Ad Net Zero USA having launched earlier this year, now is the time for all companies, including ad tech, to respond rapidly to climate action. While the ANA, the 4A's and IAB are leading the charge for the agency space, TripleLift is taking the reins on prioritizing climate change in the ad tech sector, with the hopes that other companies – both large and small – in the space will do the same.
Learn more about our sustainability investment and commitment and how your brand can partner with our green initiatives.