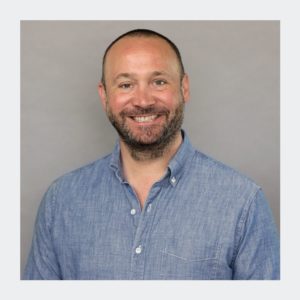 TripleLift has named Michael Shields General Manager of Advanced Advertising. The television advertising executive will spearhead TripleLift's ad product innovations for over-the-top television (OTT).
Consumer Attention Sets a New Bar for TV Advertising
Audiences continue to gravitate to internet-connected television environments with fewer traditional ads and shorter commercial breaks. As advertisers try to make sense of this new advertising ecosystem, TV networks are pivoting to find new ways to sustain audience attention and show profitability, while also reducing their overall ad load.
Over the past year, TripleLift has invested in developing innovations for advanced advertising for OTT, which will offer new formats, targeting capabilities and integrated brand experiences that deliver value for consumers and advertising clients.
"As consumer attention evolves, so must advertising," said TripleLift Co-Founder and Chief Strategy Officer Ari Lewine. "Michael's experience in working with creative agencies and show creators will be instrumental in developing innovative ad solutions for TV that not only resolve industry pain points, but also enhance the content viewing experience and allow brands to build meaningful connections with audiences."
The Future of OTT Advertising
TripleLift's OTT solutions evolve the traditional 30-second spot into brand messages that are woven within the content and will be available to a broad base of advertisers at scale. Innovations will take shape in a variety of formats, such as in-action six, overlay, brand insertion, and production insertion. TripleLift's approach to advanced advertising hopes to balance the varied interests of content creators, programmers and brands.
At TripleLift, Shields will focus on creating a scalable, liquid marketplace for brand integrations. This includes developing the technology that allows for seamless integration of brands into television content, helping networks and streaming services build scalable businesses from brand integrations, and working with show creators to find opportunities for brand and product insertions that enhance storytelling.
In his previous role as Senior Vice President, Sales Strategy and Business Development for Fox Networks Group, Shields was part of a team that successfully experimented with audience-first ad products, and was instrumentally involved in developing in-action, integrated ads, new formats and pricing models, and lowering ad loads across the Fox portfolio. His previous roles include two tenures at Viacom, where he led the development of digital ad products and, earlier, developed the company's digital advertising strategy.