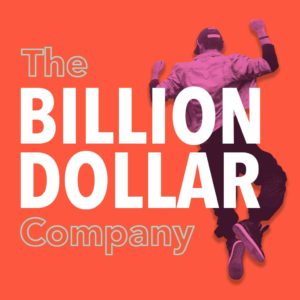 On November 8th 2020 (at precisely 1:49pm EST), TripleLift reached $1 Billion in lifetime ad spend. The email below was sent by CEO Eric Berry to all employees commemorating this significant milestone in the company's history.
TripleLift started with a vision about improving advertising. It was a risky and untested idea and it required creating an entirely new part of the programmatic ecosystem. Over the next several years, we were incredibly fortunate that the market validated our approach to the degree that we quickly became one of the fastest growing ad tech companies in history, and have sustained that growth across time.
TripleLift has now crossed $1 billion in lifetime ad spend. A billion dollars have now run through our pipes. More impressively, over half of that total has transacted this year alone. It took us nine years to get to a billion but, with half of it coming in just 12 months, we are growing…fast. That's an average rate of increase in ad spend over 70% every year of our existence.
TripleLift was fortunate to have started with a view about how to improve advertising that was aligned with where publishers, marketers and consumers wanted the ecosystem to go. But we've been even more fortunate that the publishers and marketers we work with are indeed true partners that are excited to collaborate with us on the next stage of our journey.
We believe that good fortune is an important part of any company's success. But we also believe that successful companies have a clear view of what defines them. For TripleLift, it's our three P's:
Priorities. From the beginning, our business was set up so that "we only win when everyone wins." If consumers get better ad experiences, our advertisers see better performance. If advertisers see better performance, our publishers earn more revenue. It's a flywheel that makes TripleLift a business that works for everyone in the ecosystem. It starts with our commitment to publishers. Our direct relationships across the ecosystem mean no waste, and the lowest rate of fraud in the industry. We didn't take shortcuts to achieve our scale and, now that we're here, that decision is an annuity that drives us forward. Our priorities deliver results and they drive our product decisions.
Products. Creating an entirely new part of the ad tech value chain with native advertising, then doing it again with branded content, and yet again with OTT brand integrations requires a true commitment to being a product and technology forward company that isn't afraid to experiment with new ideas, that isn't afraid to try things that might not work, and that isn't afraid to lean in when things start to pay off.
People. We are confident that we have the best team in the industry. A team that believes in our mission, and a mission that resonates across the industry. Our people drive trust. Together, we have built a company to be envied. To make advertising work for everyone, 'we go beyond.' Our product and engineering teams have developed entirely new lines of business nearly every year. And our almost 200 customer-facing TripleLifters are so focused on our customers' success that our retention and growth metrics exceed many of the most successful SaaS businesses.
We believe these principles have been instrumental in our success, and also position us well for the future. We know that technology continues to move forward at break-neck speed, and we have solutions for that. We know that television is ripe for disruption, and we have products for that. We know that privacy policies will create both challenge and opportunity, and we have plans for that. Our latest products – and those quickly emerging from our roadmap – will get us to where we are going tomorrow.
Forgive me if this note feels like flag waving. But this is a seminal moment in the history of our company and I could not be more proud of what we have accomplished together.
In honor of our achievement, we're giving every TripleLifter the chance to make a donation to meaningful causes. While this has been a good year for our company, it has been a difficult year for so many people: in our industry, our home countries and around the world. To share the good fortune born of our hard work, we have selected 6 causes that can use our help. We're donating $69,718 — the amount of ad spend we brought in during our first year of operations. Select the one that is most meaningful to you, and we will direct your slice of the dollars.
There seems no more fitting way to mark this achievement, to honor how we got here, and to pay it forward on our way to the next $1 billion.
Eric