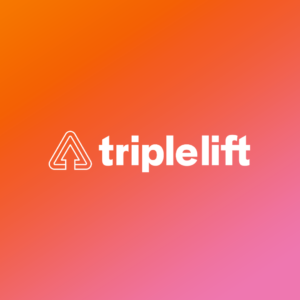 The following email was sent to all TripleLift employees immediately following an all-hands meeting where Co-Founder and CEO Eric Berry announced the acquisition of the company by Vista Equity Partners.
TripleLift announced today that a majority stake of the company will be acquired by Vista Equity Partners, a leading private equity firm focused on software, data and technology-enabled businesses. Vista's involvement will accelerate global growth and further drive product innovation for TripleLift.
This is one of the largest transactions in the history of ad tech and a wonderful outcome for our company, our shareholders and our employees. This alignment will also create positive effects for our customers and partners as it provides us with the ability to service them in an increasing number of ways.
Let me provide some details about this agreement, explain why we entered into it, articulate what it means to our future and share what comes next.
What are the details of this investment?
TripleLift has been acquired by Vista Equity Partners. This should be a moment of pride for every TripleLifter past and present. We started the business in 2012 with a central idea to bring Native ads to the open web. Through your hard work, we have delivered on that original thesis, expanded to become a large and well regarded programmatic exchange, and have begun commercializing a truly differentiated CTV business. These three chapters of our company's history – and our ability to demonstrate proficiency in each one of them – is what created the value leading to this transaction. TripleLift and Vista will be working together to evaluate key drivers for successful growth moving forward.
Why did we make this decision?
TripleLift has grown over 70% annually since 2015, and we are committed to building on our leadership position going forward. This acquisition ensures that we are well capitalized to follow through on our strategic plan:
Maintaining our leadership position in Native
Expanding our position in programmatic video where we are a Top 3 provider
Catalyzing our opportunity in CTV
Further expanding into priority international markets across Europe & Asia
Vista is a value-added investor with an extensive track record of helping companies achieve excellence by contributing professional expertise and proven best practices. They will be a powerful resource as we move into this next chapter.
What does the acquisition mean?
At the highest level, let me start with the old adage: "the more things change, the more they stay the same." Vista made this investment in TripleLift for the growth opportunity ahead of us. They bought us for our strategy, our priorities, our brand and our values. None of that changes. As we always have, we will revisit our plans as market circumstances dictate, but we will now have those discussions with Vista instead of our current board of directors.
Mike Fosnaugh, the Co-Head of the Flagship Fund at Vista remarked to me the other day: "Your team has built something extraordinary. Our goal is to help you reach the goals we've been discussing. We will help you grow into your ambitions, not change what you've built."
What happens next?
We anticipate that the deal will officially close in Q2 2021, once government regulators have had a chance to review the acquisition. Until and beyond that point, it is business as usual. We've got an industry to keep changing.
Thanks to everyone on this team for living our values and driving us to this day.
Eric