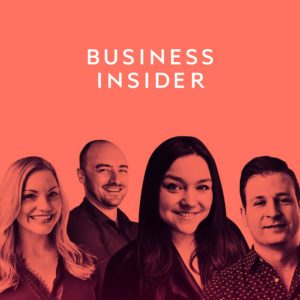 Business Insider recently released their list of "The 18 Hottest AdTech Companies of 2019", featuring TripleLift and honoring its Chief Revenue Officer, Jacqueline Quantrell, as a star to know.
This is the cherry on top of a seriously sweet year. In 2019, TripleLift was honored with three fastest-growth awards — each for the third year in a row, as well as awards for our diversity and inclusion efforts.
TripleLift is reshaping the digital advertising landscape with consumer-centric advertising that drives results for advertisers and unlocks new revenue streams for digital media publishers, app developers and television networks. The company has been profitable every year for the last three years, and in 2019 achieved revenue of $300 million.
"Building one of the fastest-growing companies in New York with some of the brightest minds in ad tech is a great pride of mine. I'm so proud to be part of the team that has stayed true to our mission of helping advertisers and publishers earn consumer attention all while being profitable. We're excited about continuing to grow that mission."

—Eric Berry, TripleLift's Co-Founder & CEO.
See the full coverage of our feature on Business Insider.